Registrations to EU-FamPro MOOC are closing today!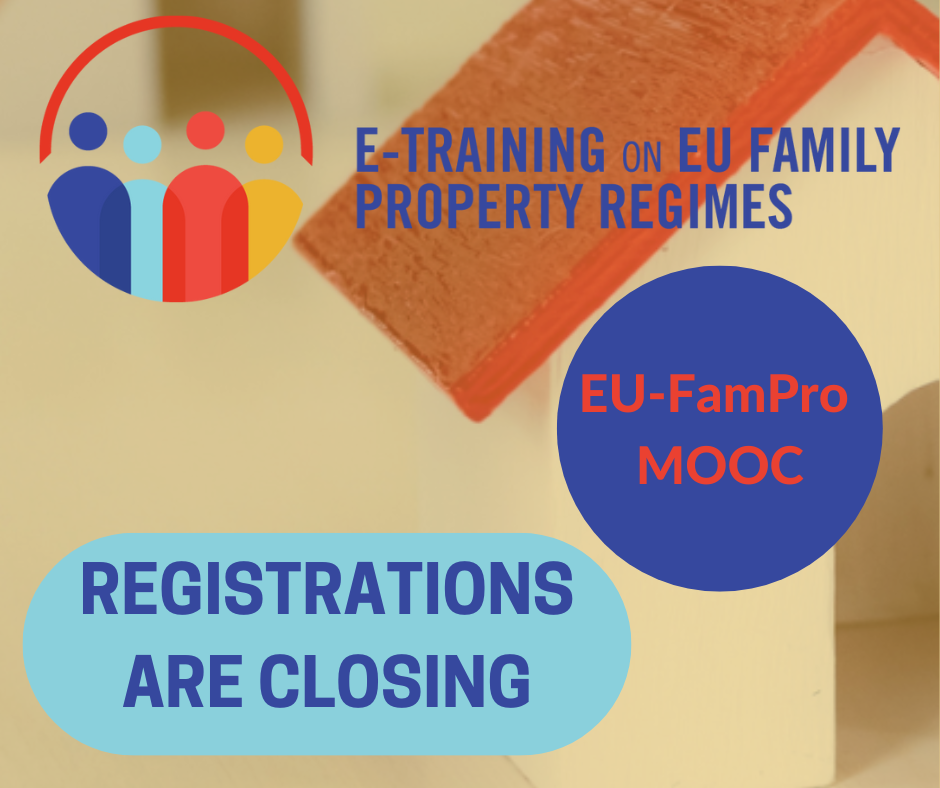 Registrations to the EU-FamPro MOOC are closing today. We are thrilled about hundreds of legal professionals who enrolled in our course over the past months. We are also proud to have created a broad community of experts and practitioners in the field of European family law.
With the creation of the MOOC the EU-FamPro project partners wanted to contribute to the knowledge about the EU Regulations on the matrimonial property regimes and the property consequences of registered partnerships.
Despite the closing of registrations, the materials online will remain available to all participants. This is also the last chance to enroll and learn from our comprehensive course on the EU Regulation 2016/1103 and the EU Regulation 2016/1104.
Registration is possible until midnight on the following link: https://learn.eduopen.org/eduopenv2/course_details.php?courseid=511&lang=en
9 September 2023