INVITATION - International Seminar on the Family Law in Cross-Border Cases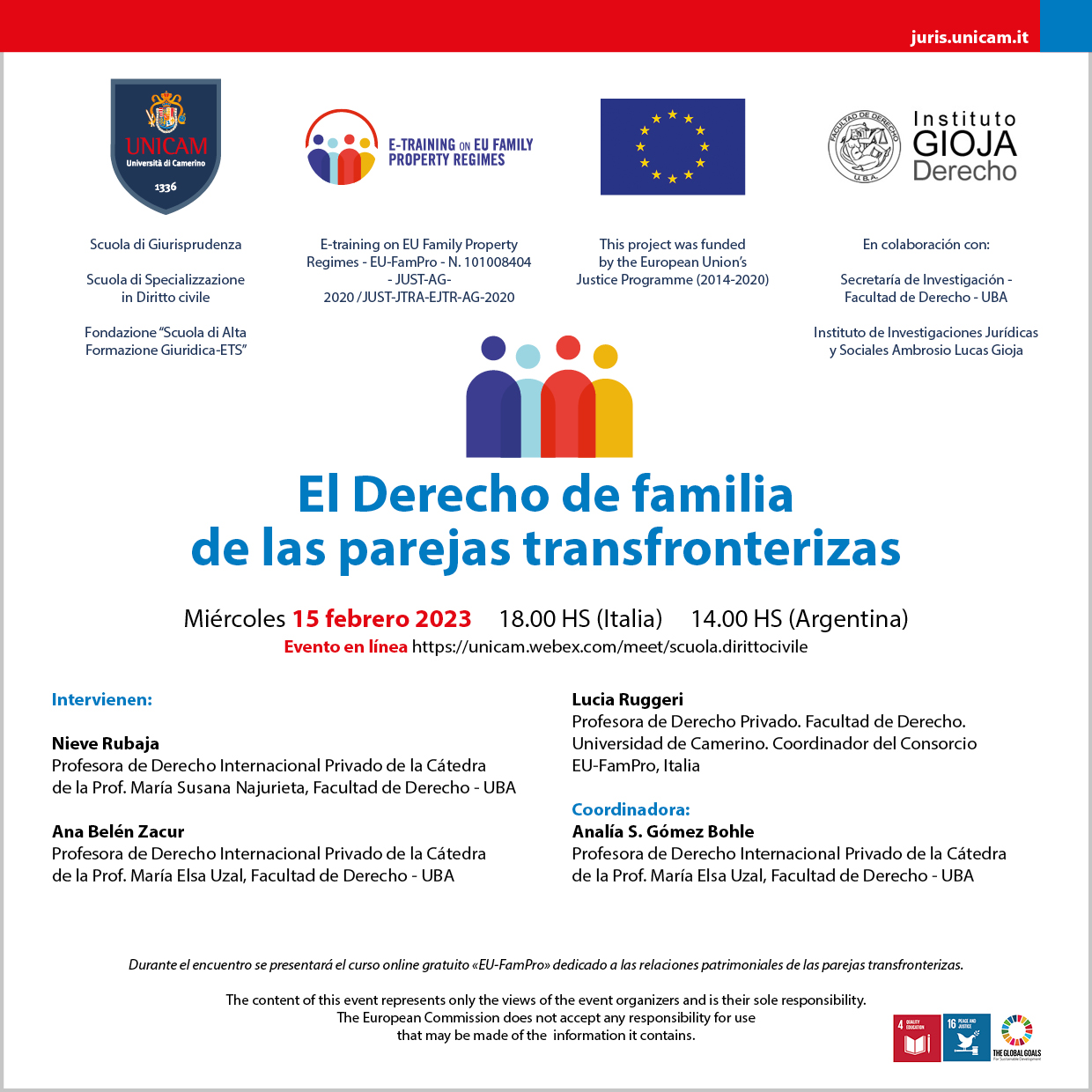 We are kindly inviting you to participate in an international seminar on the Family Law in cross-border cases.
The seminar is organised by the EU-FamPro team of the University of Camerino in cooperation with Instituto Gioja from Buenos Aires, Argentina.
The seminar will take place online (https://unicam.webex.com/meet/scuola.dirittocivile) on Wednsday, 15 February 2023 at 18.00 (CET) and 14.00 (GMT-3).
10 February 2023