QUESTIONNAIRE FOR LEGAL PROFESSIONALS. THE PSEFS ACTIVITIES DON'T STOP AND YOUR CONTRIBUTION CAN BE FUNDAMENTAL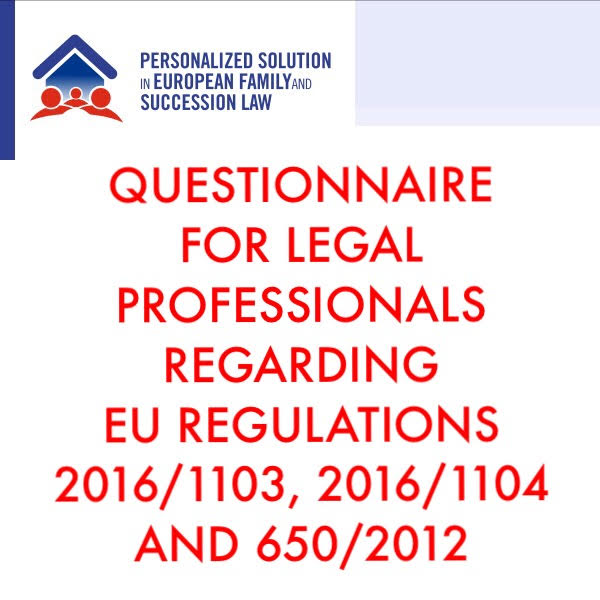 President of the European Commission, Ursula von der Leyen, said: "The Coronavirus pandemic is testing us all." We all respect the containment measures of our Countries, and we are close to all people suffering at this time of grief.
But in these difficult days, the PSEFS activities don't stop, and your contribution can be fundamental.
We prepared a questionnaire for legal professionals regarding EU Regulations 2016/1103, 2016/1104 and 650/2012. You can fill it in a few minutes, and the provided information will be useful to test the level of knowledge of these Regulations among legal professionals that may face issues related to cross-border couples.
See the online questionnaire at the following link:
http://survey2.cs.unicam.it/limesurvey/index.php/963859?lang=en
Questionnaires are available also in:
Italian http://survey2.cs.unicam.it/limesurvey/index.php/963859?lang=it
Slovenian http://survey2.cs.unicam.it/limesurvey/index.php/963859?lang=sl
Spanish http://survey2.cs.unicam.it/limesurvey/index.php/963859?lang=es
Croatian http://survey2.cs.unicam.it/limesurvey/index.php/963859?lang=hr
di Roberto Garetto
18 March 2020