Cross border couples: radio interview to the Unicam team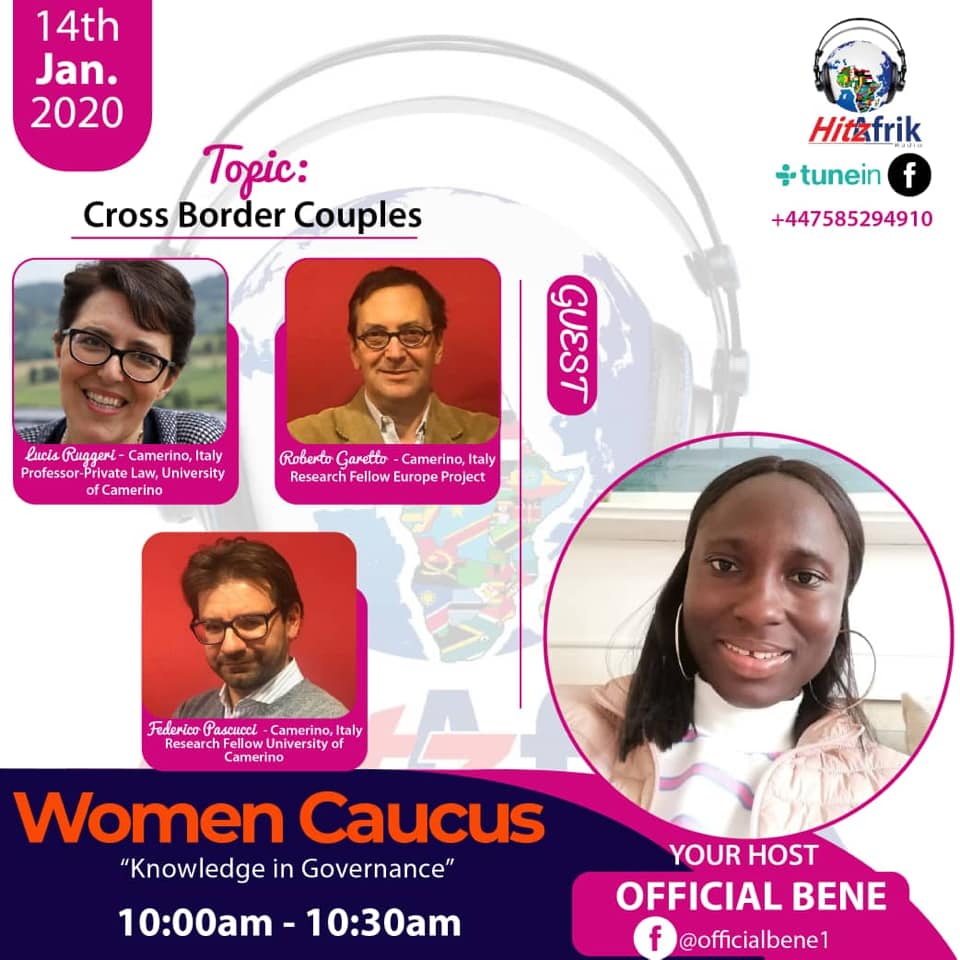 Lucia Ruggeri, Roberto Garetto and Federico Pascucci were guests of the radio programme "Women Caucus" on Tuesday, 14 January 2020.
The members of the Unicam team talked with the interviewer, Benedicta Brefo, about cross border couples.
Watch the video of the interview
in the Facebook page of HitzAfrikRadio
(broadcast: Tuesday, 14/01/2020, h. 10.00-10.40).
di Roberto Garetto
15 January 2020