Conference "Family and Europe: new perspectives for transnational couples", speaker Roberto Garetto
15 May 2019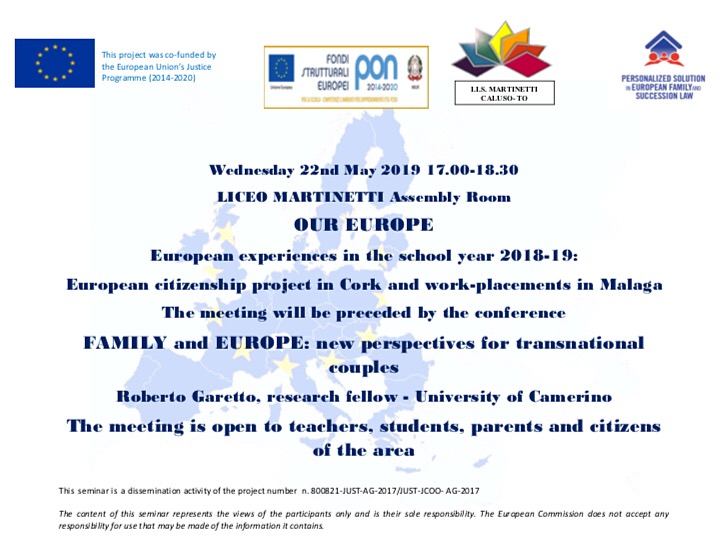 Wednesday 22nd May 2019, h. 17.00-18.30 - Liceo Martinetti Assembly Room, Caluso (To) Italy
Meeting: "Our Europe. European experiences in the school year 2018-19: European citizenship project in Cork and work-placements in Malaga".
The meeting will be preceded by the conference "Family and Europe: new perspectives for transnational couples", speaker Roberto Garetto, research fellow in the University of Camerino and member of the PSEFS research team.
The meeting is open to teachers, students, parents and citizens of the area.