The EU Regulations 2016/1103 and 1104 at the ELSA-Italy "Local Moot Competition" in Macerata
11 April 2019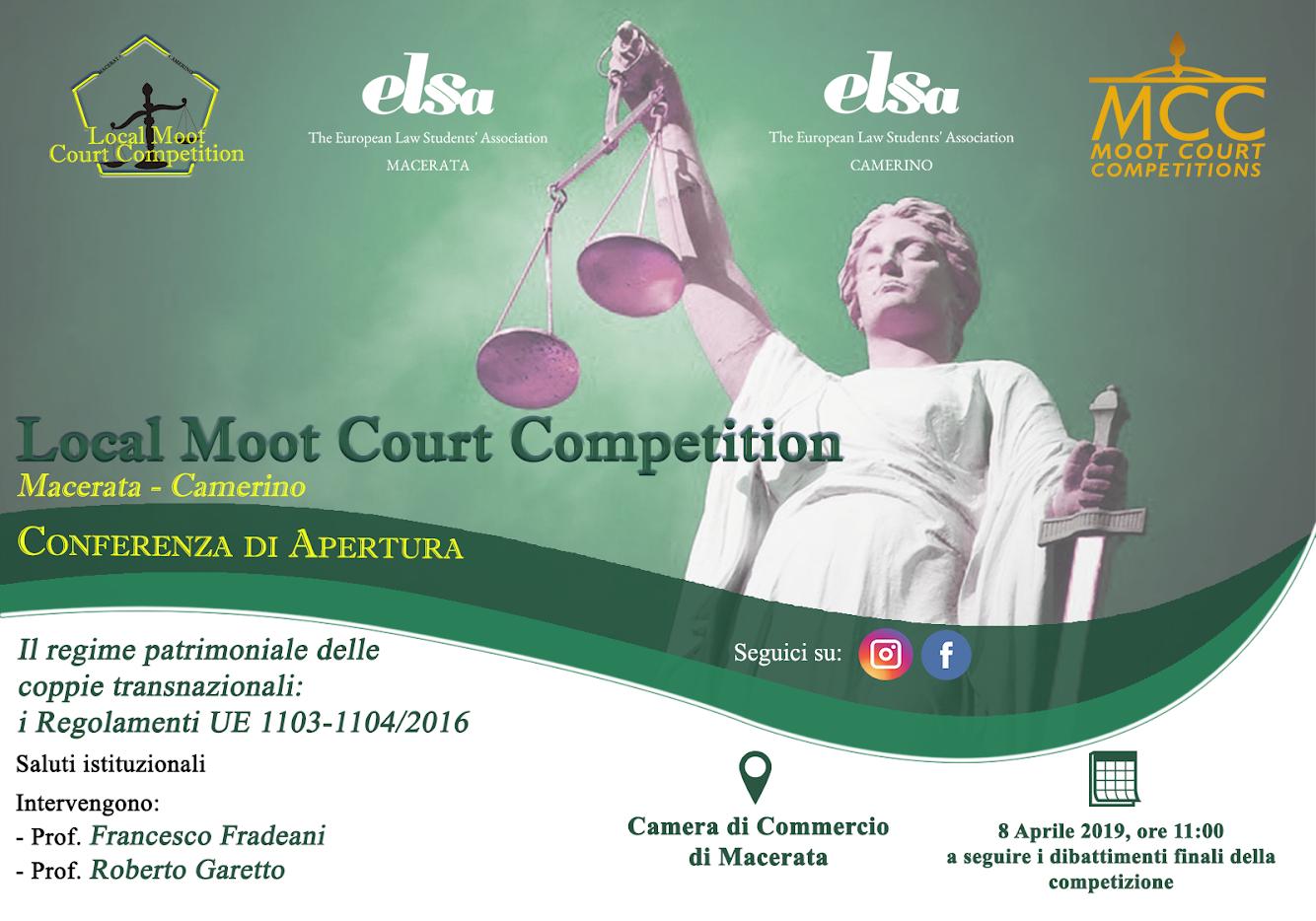 Roberto Garetto, research fellow at the University of Camerino, memeber of the PSEFS Project research team, and Francesco Fradeani, research fellow at the University of Macerata, expert in civil procedure, had lectures dealing with the matrimonial property regimes and the property consequences of registered partnerships set out in the EU Regulations 2016/1103 and 1104, entered into force on 29 January 2019.
Their lectures opened the final phase of the "Local Moot Competition", organized by ELSA Camerino and ELSA Macerata. The event, included in the programme "Moot Court Competition" of ELSA Italy, took place on last Monday in the Chamber of Commerce of Macerata.
In the afternoon the Elsa students had their moot competition. The formation of the Court was composed of university professors and attorneys: Paolo Properzi, Cesare Ferroni, Maria Pia Gasperini, Andrea Buti and Antonio Magni.