Programme of the Project Events at PRAVRI on 30-31 May 2019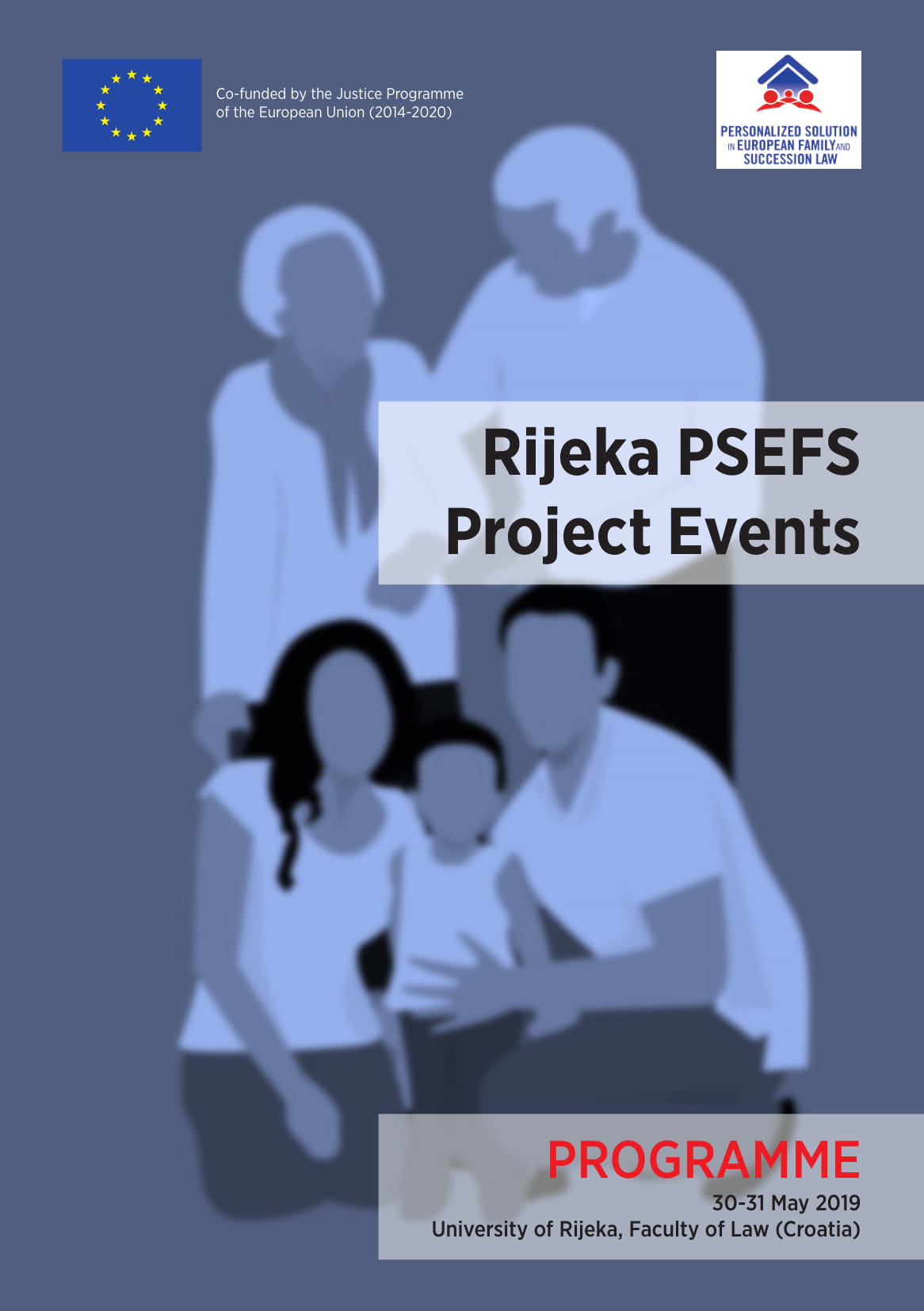 Programme of the Project events closing the first stage of the PSEFS Project is now publicly available. In the course of two days on 30 and 31 May 2019 at the Faculty of Law in Rijeka close to hundred participants will gather in the intensive dialogues on the topics of European family and succession law and private international law, as well as sociological perspectives of the present-day family formations. The events consist of for parts:
1. Public Seminar: ASSESSMENT OF THE ATLAS CONSTRUCTION: CREATION OF A COMMON METHODOLOGY
2. Dissemination Meeting: PRESS HOUR: LAUNCH OF THE ATLAS AND PRESENTATION OF THE INTERNATIONAL ADVISORY BOARD
3. Expert Meeting: FAMILY AND SUCCESSION IN EU: COMPARING, TRANSFERRING, UNIFYING
4. Roundtable: A PROPOSAL OF TAXONOMY FOR TRANSNATIONAL FAMILY GROUPS
More than 50 speakers from 13 countries, both from academic community and legal practice, will share the results of their research and problems they face with on an everyday basis.
di Ivana Kunda
24 May 2019
Attached documents